The World's Only Acoustic Bedside Equipment Critical Alarm Monitoring System
BEAMS is the only acoustic monitoring system for all critical bedside alarms, to improve response times to situations quickly and efficiently for improved patient outcomes, better workflow for staff and to reduce healthcare costs. It integrates a digital platform with audible monitors, a speaker system and nurse consoles.

BEAMS

lets staff know where the alarm is sounding and can be programmed by staff to identify which alarms are a priority - improving workflow.

The multi-award-winning BEAMS (Bedside Equipment Alarm Monitoring System) is a mains-operated acoustic listening device that can identify medical alarms and alert the relevant persons that a patient requires attention.

BEAMS can identify ambient and irrelevant background sounds in a patient's room, alerting nurses only when a recognisable medical alarm is triggered indicating patient distress.

The unit is suitable to install within any hospital room and will not disturb patients or staff with unnecessary sounds and alerts. It has a default delay of 40 seconds prior to alerting the duty nurse to minimise alarm fatigue. This can be tailored to suit your specific healthcare practice.

With the NHS advising that hospitals should have 50-100% single-bed rooms, the demand for effective monitoring systems is continuing to escalate. The Bedside Equipment Alarm Monitoring System has been developed in response to this demand.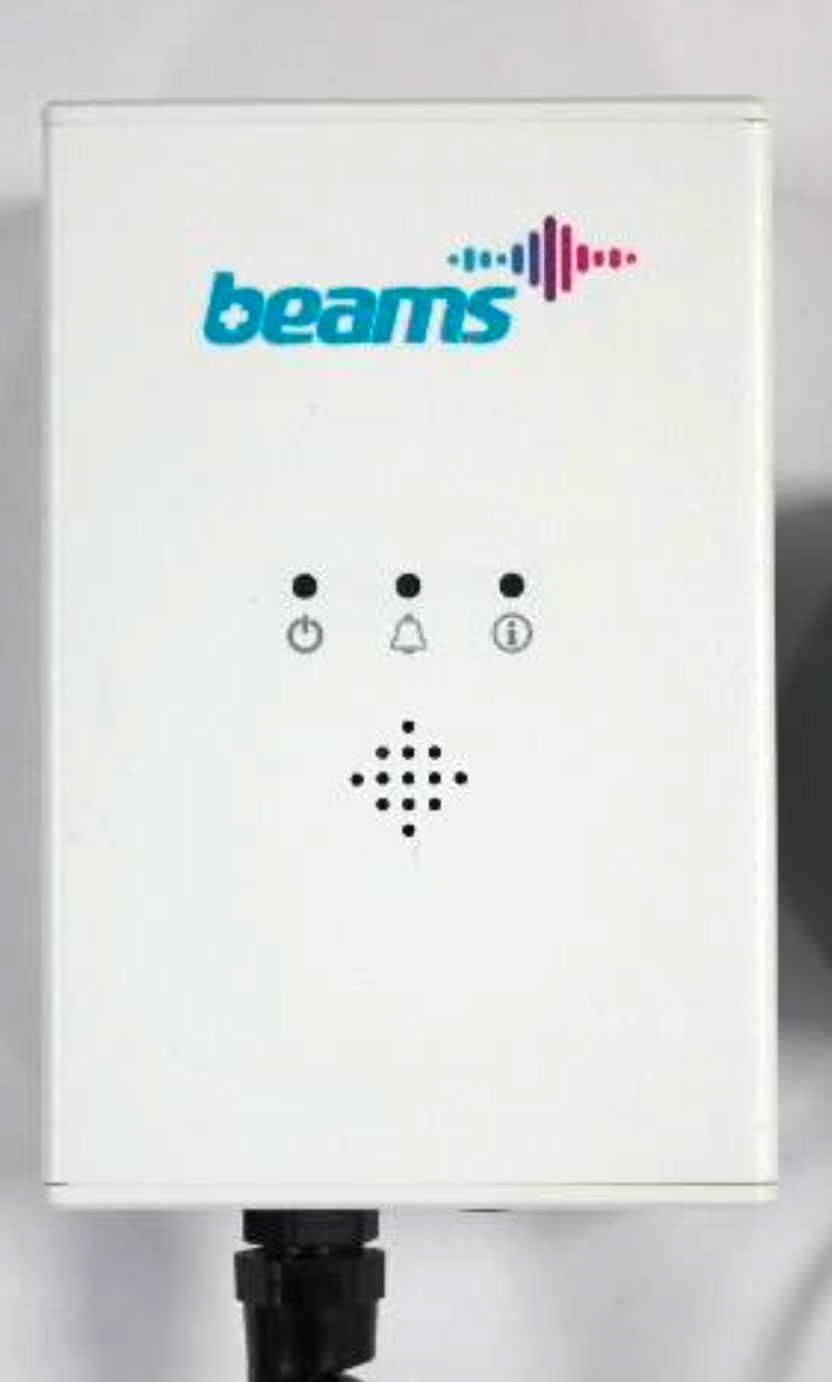 With
BEAMS

there is no need for integration with existing IT infrastructures or data storage, and patient consent is not needed as no personal data is stored
Components of

BEAMS?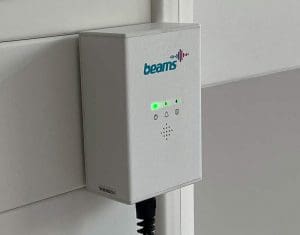 Bedside monitor
The bedside monitor units are fixed onto a wall near the patient bed and actively listen for any equipment alarms. They require only a UK mains power socket to function.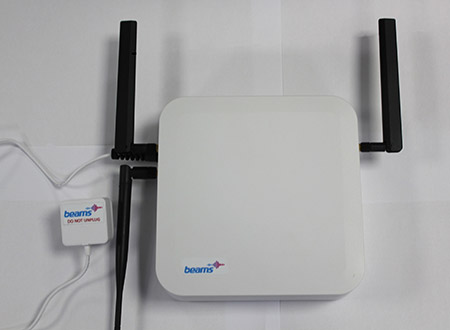 4G modem
The BEAMS 4G modem acts as a gateway between the internal mesh network of BEAMS devices and the backend server that controls them. It allows important data relating to system health and alarm events to be collected and for every installed unit to receive OTA updates. The 4G modem requires installation near a window or other location that has a clear view of the sky. It then needs only a UK mains socket for power.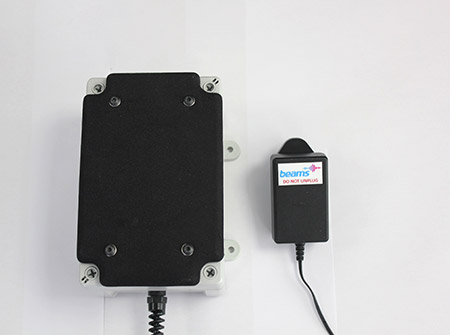 Sounder
The purpose of the BEAMS sounder units is to ensure that the system's audio alerts are of sufficient volume to be heard across the ward. Meaning that should bedside equipment alarms be detected by BEAMS when nobody is close to the nurse console displays to see them, the sounders ensure that nurses can clearly hear what rooms require attention.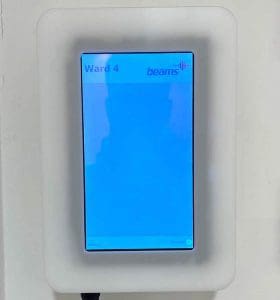 Nurse Console
Nurse console devices provide an interactive touch screen for nurses that is used to display information about any patient rooms that have equipment alarms sounding. For each room that has at least 1 active bedside equipment alarm it displays a warning box indicating the room number, equipment alarm type (ie. Philips V60 : High Priority) and duration that the alarm has been sounding for. An internal speaker also sounds an audio alert, indicating that attention is required in rooms x, y and z and what the equipment alarms are. If multiple alarms are sounding in a room, then only the oldest alarm is displayed/alerted for.

The screen is large enough to display 5 rooms at the same time. If more than 5 rooms have active equipment alarms, then these can be seen by scrolling the screen up or down using a single finger.
BEAMS aligns with the NHS Patient Safety Strategy. A patient safety culture and a patient safety system.
READ MORE